Punjab is famous all over the world for it's agriculture and green lush fields, vibrant and fun filled culture, bright and colourful outfits, punjabi juttis, phulkari dupattas, super yummy food and traditional sweets.
Let's take you through the 5 famous sweets of Punjab which you might to relish and also put into your wedding boxes for your guests.
Roasted Chana Burfi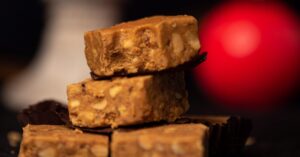 Chana burfi is the latest sensation in the sweets industry in Punjab. There's a cute little story behind it's inception which you can read. It is roasted chana churned finely to make into the flour and then roasted further to get the perfect taste. It's a pure desi ghee preparation and is loaded with nuts. We bet you cannot stop at just one piece. It can last upto 3 months and hence is perfect for the wedding boxes. Buy now.
Atta Pinni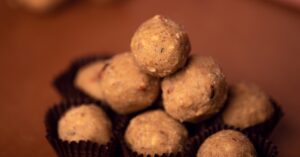 Atta Pinni is again one of the oldest traditional sweets in Punjab. People like to relish it during the winter season mostly because of it's health benefits. It provides the comfort and coziness one needs during winters. It is made up of the whole wheat flour roasted nicely in desi ghee. A lot of nuts are added for that extra crunch and nutritional value. Since it is roasted very finely, it lasts for good 3 months. If you are looking for some authentic Atta Pinni for yourself and your loved ones, Buy now.
Panjiri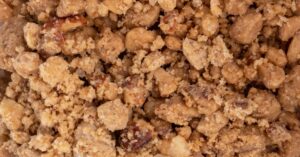 Panjiri is one of the most popular punjabi sweets. It is loaded with such healthy ingredients that it is often associated with the diet given to new mothers in Punjab so that they can recover from their deliveries with greater strength and agility. You can now Shop the authentic Panjeeri prepared by desi ghee and wholesome of nuts from Chocovic.
Gur Paare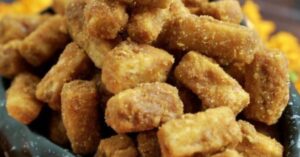 Gur paare are again one of the most ancient sweets in Punjab. No wedding is complete without this extremely yummy and soft mithai which is made up of jaggery and little bit of fennel seeds. People love to put it in the dry bhajji box. It tastes best when its fresh. Shelf life of this product is little on the lower side but nevertheless it's a super hit product amongst the Punjabis. Chocovic is famously known for this delicacy.
Boondi Ladoo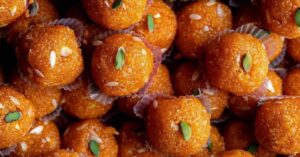 Boondi ke Ladoo as they are famously known, are perhaps one of the oldest sweets in Punjab which is loved by one and all. These are basically prepared by combining small spherical pieces of fried and sugar coated batter. It's very very soft and completely melts into the mouth.
Hope this little guide will help you know little about the specialties of Punjabi sweets.