Assorted Pudding Box
Silky hazelnut is a combination of rich hazelnut and crunchies
Pista & cookies gives u the goodness of cookies with a pistachio paste toppings
Tripple thandai gives the cooling effects of gulukand mixed with chocolate base
Pista & cream is the delicious mix of pista praline and creamy fudge
Biscoff- the latest trend of biscoff is here to stay in the form of this yummy pudding
About this item
Set of 5 Puddings
Packaging: Box
Best Before:  30 Days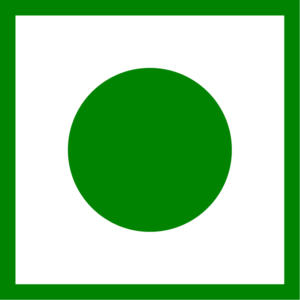 This is a Vegetarian product.
Check Availability At
Pincode field should not be empty!
Description
Assorted Pudding Box – Relish the Taste of Chocolate and Dry Fruits
Set of five puddings each with a distinctive taste to relish. This product contains five lip-smacking puddings. Every pudding is packed with exotic and thrilling flavours. It has Silky Hazelnut, Pista & Cookies, Tripple Thandai, Pista & Cream, and Biscoff. All of these puddings are rich in several ingredients and you can enjoy it with your loved ones. All of these flavors are carefully picked to be included in this set as each of them is special in its own way.
This Pudding Box Contains:
This box of Assorted Puddings contains 5 different flavour puddings:
Silky hazelnut is a combination of rich hazelnut and crunchies
Pista & cookies give u the goodness of cookies with pistachio paste toppings
Tripple thandai gives the cooling effects of Gulukand mixed with the chocolate base
Pista & cream is the delicious mix of pista praline and creamy fudge
Biscoff- the latest trend of Bischoff is here to stay in the form of this yummy pudding
Assorted Pudding from Chocovic are:
100% Vegetarian Product
No added preservatives
No added colours
No added flavours
Assorted Pudding Box from Chocovic as a Gifting Option
Assorted Pudding comes under Bakery Delight in Chocovic. Assorted Pudding is a gift that can be perfect for most occasions. If you are confused about what to gift on a birthday to your friend or something new as a Diwali gift or if you are looking for a good Corporate gift then Assorted Pudding is your go-to option. The best part of Assorted Flavour Pudding is that it has five different flavours therefore it can be enjoyed every time with something new to taste. Get your hands on these mouth-watering melting puddings and enjoy them with your loved ones. Who doesn't love some varieties? This box of Assorted Pudding is a delight.
Product Story
Succumbing to my sweet tooth cravings has been my greatest weakness in life. And I always wondered, why does all the yummy sweets perish in few days? Puddings being one of them. Since at Chocovic, we always come up with recipes that last for weeks atleast, I wanted to come up with a dessert which tastes and looks just like a pudding but would survive upto weeks. Hence, after a lot of hit and trial, we launched 5 unique and delicious pudding combinations. Hope these combinations would satisfy your sweet cravings too, just like they do mine!