Flat Toffee
Relive your childhood with this amazing toffee flavour presented to you with a twist.
About this item
Weight : 125 gms
Packaging: Glass Jar
Best Before: 90 Days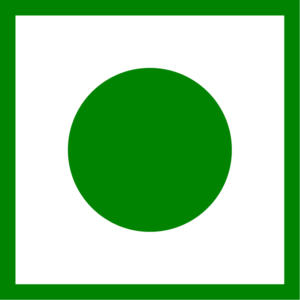 This is a Vegetarian product.
Check Availability At
Pincode field should not be empty!
Description
Flat Toffees– Relive your childhood with Chocovic
Experience some crunchies and goodness of almond with sweet and smooth Belgian chocolate with Chocovic's Flat Toffees. These are no ordinary toffees but it's handmade by some qualified and experienced cooks in our Chocovic's kitchen presented in a beautiful glass jar. 
Ingredients
These crunchy and delicious
Flat Toffees

contains

Belgian Chocolate 

Clarified Butter

All Purpose Flour

Sugar

Almonds 

Milk Solids
Flat Toffees from Chocovic are
100% Vegetarian Product 

No added preservatives

No added colours 

No added flavours 
Chocovic's Flat Toffee as gifts
Chocovic is always known as one stop for finding the best gift products online. From product to packaging of the gifts, Chocovic is the answer. For online gifts, come to us and experience the best and easy way of gifting for all occasions. A jar of Flat Toffees is almost perfect for all occasions like anniversaries gift or diwali gifts or any other but here is some recommendation from our side. 
Flat Toffees for Birthdays
These Flat Toffees Brittles are ideal gift options during birthdays. It will be perfect for a children's birthday party. Why go for normal chocolates when you can dive into tasty and yet unique? These Flat Toffees include bites and goodness of almonds in it. 
Flat Toffees for Return gifts
If you are looking for some best return gifts then you can opt for this lip smacking Flat Toffees as it will add a cherry on the top in your event. It is a good return gift for anniversaries, birthdays, diwali parties or corporate parties. 
Product Story
When we think of toffees, we simply go down the memory lane where as children we relished some iconic toffees from our granny's glass jars. I remember how my grand-mom always had a jar full of toffees in her closet for all the kids.Even now if we get these toffees to eat, our happiness gets manifold, isn't it? I too wanted to create a toffee which would take the children of this era go nostalgic even after 15 years. With this thought in mind, Chocovic came up with this most hot selling product, Flat Toffee!! This toffee is simply the Star of our brand and we are really proud of it. I am sure, this product will be relished by not just kids but also by adults for years to come.